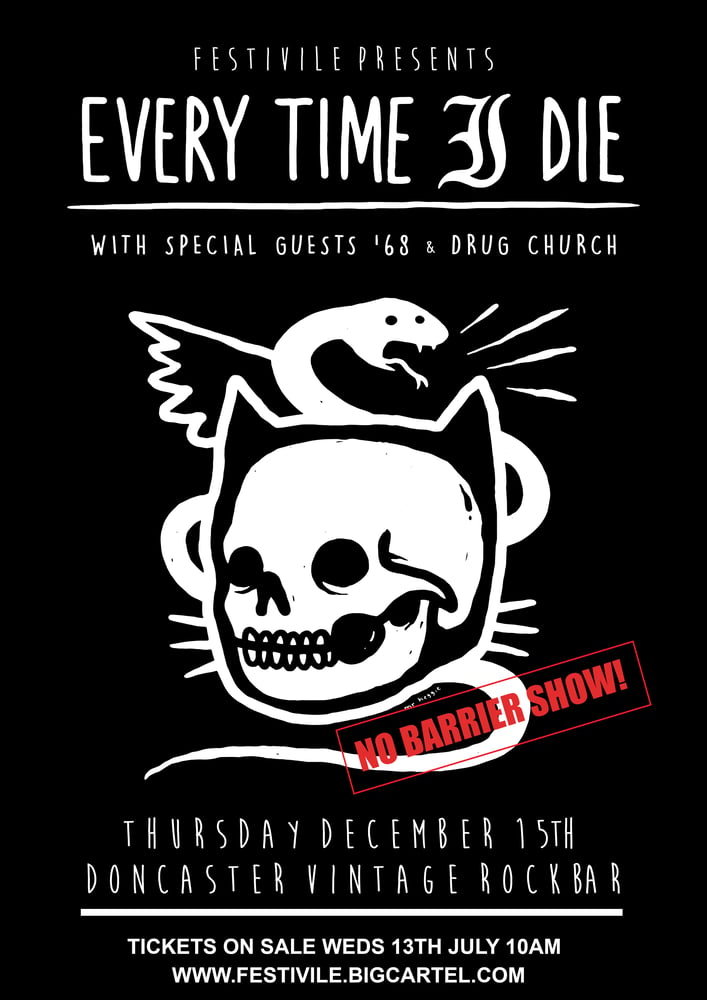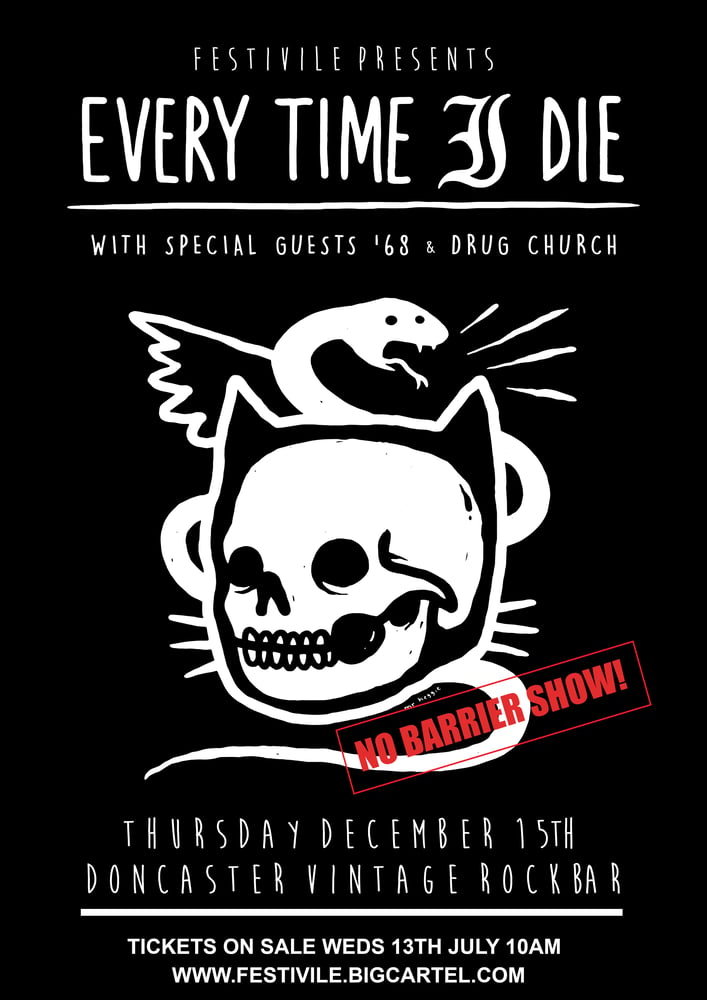 Every Time I Die + 68' + Drug Church
£21.50 / Sold Out
Yes what you are reading is true. Your eyes aren't playing tricks on you. Every Time I Die are actually playing Doncaster!
This 150 cap, NO BARRIER show is going to go down in history.
If ETID wasn't enough we're also bringing you 68' ad Drug Church as support.
We recommend to get your tickets ASAP as tickets are going to fly!
Don't wait around. Get your tickets ASAP to be a part of rock n roll history!
Thursday December 15th 2016
Vintage Rockbar, Doncaster
Doors 7pm
Ages 14+
*TICKET INFO PLEASE READ*
This is a digital purchase only. Please bring valid ID(driving license, passport) or ticket proof of purchase. You will be given your wristband upon entry.